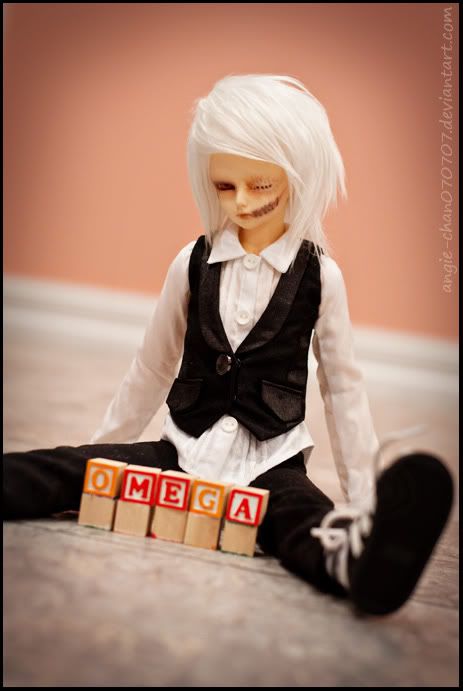 Name:
Omega
Age:
18
Mold:
Fairyland MNF Woosoo (modded)
Faceup:
nezumitoo
Arrived:
June 9, 2008
Birthday:
June 9th
Race:
Human
Sexual Orientation:
???
Personality:
Quite skittish and scared half the time, but he has an amazing sweet side that shows to Layla.
Relationship Status:
Boyfriend to
onnawufei
's Layla.
Other Relationships:
None.
Background:
Omega was kidnapped from his home when he was 3 or 4. He started out just helping around the lab and being a sort of assistant for most of the scientists, but one day ended up being experimented on himself. He doesn't remember his family, or what his short life was like before the lab. As soon as he met Layla, the two became instant best friends and have been together ever since. It took them a few months but eventually they were able to escape the lab and currently live together in an apartment.
Other:
Omega has a horrible stutter, which makes him seem even more nervous and scared than he really is.