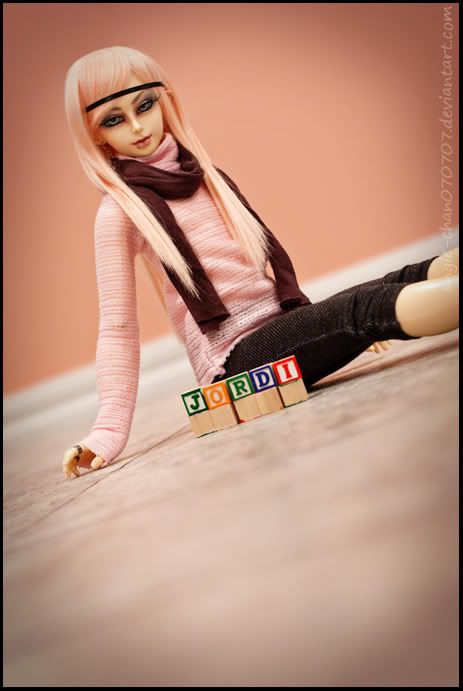 Name:
Jordi Truant
Age:
22
Mold:
CP Juri '06 Boy
Faceup:
by
kittymaru
Arrived:
February 17, 2007
Birthday:
February 17th
Race:
Half elf, vampire
Sexual Orientation:
Gay
Personality:
Sweet, flirty, sexy. Despite having been a prostitute as a teenager he's really quite shy.
Relationship Status:
Married to Yan Truant (CP Nanuri 06 owned by
onnawufei
)
Other Relationships:
Lilly Truant (owned by
onnawufei
) is his adopted daughter, Bella and Izzy (owned by
onnawufei
) are his step-daughters. Jordan Elros is his half brother.
Background:
Jordi was disowned when he was born, as well as harassed for years, due to being half elf. The only way he was able to get money was by selling himself when he was a teenager. After running away at 18 he was able to finally find friends, as well as a boyfriend (now husband), and sorta settle down. He now lives with Yan Truant and their extended "family", raising his daughter as well as helping to raise Yan's two daughters.
Other:
Jordi ears are extremely sensitive. The touch can comfort him one minute and turn him on like you wouldn't believe the next.